Joseph Hesketh
University of York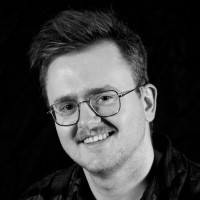 A PhD Student at the University of York researching how new players learn to play Dota 2 as well as an aspiring games designer and developer.
Joseph Hesketh is speaking at the following session/s
How To Support Learning in Multiplayer Games
Thursday 28th October:
16.00 - 16.45
Room 2
This talk will discuss how players learn to play games based on academic research and then focus on how you can utilise these findings to design systems to help newer and more experienced players learn to play multiplayer games, motivated by academic, industry, and popular literature discussing learning of games. Starting with an overview of major theories of learning from industry and academic literature, followed by a series of guidelines to help you develop learning support tools for your own games, and ending with some examples of helpful learning support from existing games made by developers and players.

Takeaway:
- A holistic overview of the schools of thought around learning of games (in general and specifically multiplayer games).
- Guidelines for designing and developing your own learning support tools for your games.
- Examples of game learning support by developers and community members for further inspiration.