Jonny Hopper
Glowmade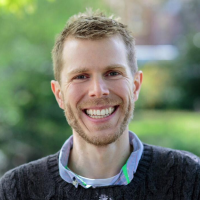 Jonny Hopper has 17 years in the games industry, working in studios like Lionhead and Media Molecule before starting Glowmade. Jonny wears multiple hats like Studio Head, Technical Director and Wednesday Morning Pastry Delivery Guy. He's really passionate about helping people reach their potential and excel in doing what they love.
Jonny Hopper is speaking at the following session/s
Don't Panic: Scaling Your Team Without Losing What Makes You, You.
Wednesday 27th October:
14.00 - 14.45
Room 1
Studio growth brings many unexpected challenges - not least during a pandemic that redefines the way we all work and relate. How do you engage with new hires? How best to structure your work in this new environment? What surprises are waiting for you? And most importantly, how do you manage change and growth while retaining the things that make you, you?
Takeaway:
Lay your foundations right
Build your team on those foundations
Storms will hit, get ready!