Jonathan Smith
TT Games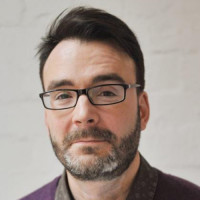 Jonathan Smith is Head of Production and Strategic Director at TT Games. Formerly Chief Game Designer at Codemasters, he joined LEGO Company as Executive Producer in 2001 with a brief to create a new generation of LEGO videogames, and two years later co-founded Giant Interactive Entertainment to publish LEGO Star Wars: The Video Game, developed by Traveller's Tales. Over 100 million LEGO games have been sold since then, with Giant and Traveller's Tales acquired by Warner Bros in 2008. Jonathan sat for many years on the BAFTA Children's Committee, and launched the first BAFTA Young Game Designers competition. He also co-founded The National Videogame Arcade, the UK's first permanent cultural space dedicated to games and game culture.
Jonathan Smith is speaking at the following session/s
Running a 21st Century Games Studio
Thursday 28th October:
10.00 - 11.00
Room 2
This interactive panel of pioneering studio heads will discuss how managing a modern game studio worked during the pandemic and how that translates into a successful future. Hosted by TT Games' Jonathan Smith, our panellists will explore the significant challenges facing their studios today, talk about what new initiatives they have introduced since the pandemic, and what lessons they've learned both from the pandemic but also generally from their experience of running a games studio today.
Get involved in the discussion - bring your questions to ask the panel.
Zoom, IRL
Thursday 28th October:
17.15 - 17.45
Room 3
Yes, it's been great seeing actual people back out in the real world for the last few days, but it will soon be time for everyone to head back to their designated workspace and stare down the lens of a webcam all day. Join Yogscast Games' Simon Byron and TT Games' Jonathan Smith as they help ensure you are all fully acclimatised through a series of mini games and quizzes which no doubt sound better on paper than they turn out to be on stage.
With FREE beer sponsored by