Jon Calvin
Game If You Are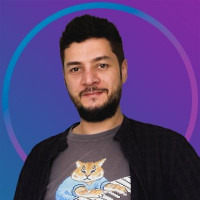 Jon Calvin has been working in indie games for nearly a decade, starting out as a freelance journalist with a specific focus on indie coverage and later transitioning to become an indie game marketing specialist.
Currently working as Head of Operations at indie game specialist marketing and PR agency Game If You Are, he's passionate about helping indie developers find and repeat success in the industry.
Jon Calvin is speaking at the following session/s
The FIVE Indie Marketing Mistakes I See Everyday
Thursday 28th October:
14.00 - 14.45
Room 1
It's never too early to start thinking about marketing, it's a key component of the development process and yet is so often considered an additional luxury - this is particularly true of the indie industry.
A lot of indie developers won't have the resources to explore every aspect of marketing but a strong grasp on the basics can go a long way to avoiding the more obvious pitfalls.
Join indie game marketing expert, Jon Calvin as he brings years of experience helping indie game developers release their games condensed down into a quick fire list highlighting the most prevalent marketing missteps indies can make in today's competitive market.
Takeaway:
The key marketing mistakes indie developers can avoid
The best practice approach for mastering the basics of indie marketing
An experience based approach to ensuring developers meet the indie marketing minimums