Joe Thom
Sweet Justice Sound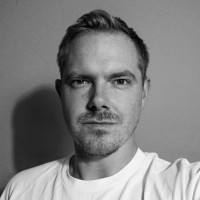 After graduating with a Master's Degree from the Sound & Music for Interactive Games program at Leeds Beckett University Joe went on to work as a lecturer, specialising in game audio workflows & pipelines and tutoring audio implementation in Unreal Engine 4 & Wwise. Following this, Joe secured his first full-time Sound Designer position at Traveller's Tales where he was lucky enough to contribute to some high-profile intellectual properties such as Marvel, DC and Star Wars. After several happy years at Traveller's Tales Joe entered the wild world of self-employment contributing to mobile, VR, and Windows titles before starting work with Sweet Justice Sound, contributing to several exciting projects including The Ascent as Environmental Audio Lead.
Joe Thom is speaking at the following session/s
The 3 Best and Worst Technical Audio Systems from The Ascent
Thursday 28th October:
15.00 - 15.45
Room 5
Take a close look at the best (and worst) UE4-based technical audio systems from The Ascent; a 4 player multi-platform, online co-op, twin-stick RPG shooter set in a lush open-world cyberpunk city. Representing the Sweet Justice Sound team, Environmental Audio Lead, Joe Thom and Senior Technical Sound Designer, John Tennant give a tour of the Unreal Engine 4 blueprint systems that pulled the audio together for this remarkably data-driven game. Covering topics like gameplay tag-based weapons logic, data-driven civilian walla, 100% customizable player foley system, Ak Component optimization schemes (ones that failed and ones that worked!), server/client replication hacks and whatever else they can fit in! It's an all-you-can-eat technical audio buffet so Joe and John invite you to bring your spoon and learn the same lessons they learned but without all the pain. See what worked and what didn't - what they found surprisingly hard and what was surprisingly easy.
Open Mic 2021
Thursday 28th October:
17.45 - 18.30
Room 5
In keeping with Develop Conference tradition, our panel of game audio experts limber up for an inclusive town hall style discussion with conference delegates about the current state-of-the-art of music, sound and dialogue for games and what the future holds for game audio business, technology and creativity.
Host: Richard Jacques, Composer