Joe Kilner
Polystream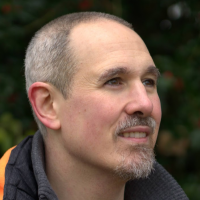 A Senior Software Engineer at Polystream, Joe has 20 years of experience working in and out of the games industry. Starting out working on AAA games at Sony, he has gone on to work on Renderware at Criterion, Android Studio at Google, a variety of tech startups and a small independent games studio, with a minor detour to get a PhD in Computer Vision. From solo development on a research codebase to giant teams spanning multiple time zones, he's been there, done that and learned valuable lessons from them all. Throughout his career Joe has always had a keen interest on the interplay between processes and teams and how one can shape the other.
Joe Kilner is speaking at the following session/s
How to Get More Out of Your Code Reviews
Tuesday 26th October:
17.00 - 17.45
Room 4
There is only one hard problem in software development. Communication. Code reviews can be an important part of that, but too often they degenerate into nit-picking or become a box-ticking exercise. Code reviews have evolved from their roots in the more formal practice of code inspections, into asynchronous change-reviews such as the GitHub Pull Request process. Along the way much has been gained, but some things have been lost. While code reviews have seen widespread adoption, there are still questions as to whether reviews are the right tool for those in the games industry. Given that the tooling and methodologies that are widely available were mainly developed for the benefit of large distributed teams there are valid questions as to how applicable these techniques are to the smaller, more tightly-knit teams commonly found working on games. In this talk, Joe will share his experience of why code reviews matter, what they are good for and where they are not so useful. He will also look at some of the pitfalls to avoid and will give advice on best practices to help game developers, whether 30 years in or just starting their journey, to decide what form of review will best support the needs of their teams.
Takeaway:
Learn how code reviews can be an important tool in aiding communication between developers
See why the tools you use for code review can have a big effect on the effectiveness of those code reviews
Understand what makes a good review and how to spot and stop negative reviewing behaviours