Jenny Muhlwa
Sumo Group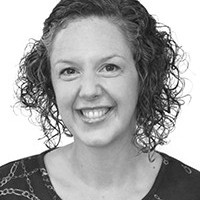 Jenny Muhlwa is Learning and Development Manager across the Sumo Group. She has been in L&D for over a decade having worked for large well-known brands such as Wilko, Superdrug and Unipart. Jenny has an ability to create innovative learning solutions which push the boundaries to create growth.
Jenny Muhlwa is speaking at the following session/s
Creating a Thriving Work Culture in a Remote World
Wednesday 27th October:
12.00 - 12.45
Room 5
What if? What if we could take our company culture from good to great? What if we could do that in a pandemic where people aren't working side by side, but thrown into a world of isolation? What if we could build a system which wouldn't only support us during this time, but create opportunities for our hybrid future? These were the questions Sumo wanted to answer as the company, like so many others, was forced to deal with enormous change in a very short space of time. Sumo's goal has always been to create incredible products that inspire a sense of wonder, but achieving that together requires teams to feel connected, developed and nurtured.
How to build a culture through social learning
How technology can strengthen company culture
How to empower a bottom up company culture