Jelena Stosic
Kids Industries (UK)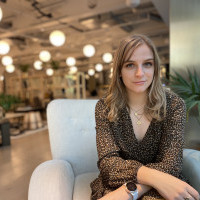 As the strategy director at Kids Industries, Jelena merges market and audience insight with client objectives to produce exciting and engaging campaigns and products.

Whether supporting a start-up through developing a go-to-market plan, testing new concepts, researching the depths of a brand's potential or working up a business case for new products, Jelena leads the insight and strategy teams to connect human, empathetic insights with brand intelligence.

Over the past ten years, she has developed best-in-class, consumer-focused, global business strategies and digital products for clients as diverse as Xbox, WWF, Star Wars, Royal Caribbean International, PJ Masks, Warrior Cats, BBC Worldwide and Playmobil.

Jelena is also a guest lecturer at the University of Vienna, the author of multiple articles and is a much sought-after speaker at conferences around the world on topics such as family brand engagement, insight gathering and strategic planning.
Jelena Stosic is speaking at the following session/s
It's Not Real Money, it's Robux: A Pan-European Exploration of Children's Attitudes Towards In-game Spending
Thursday 28th October:
12.15 - 13.00
Room 2
Children today are spending more time online than ever before, and a huge part of that time is spent gaming. Headlines regularly shout about children spending hundreds of pounds on Fortnite skins or Robux – but what drives these decisions and where does the value lie for the youngest audiences?
Jelena and Raj present findings from a study of children and parents' attitudes towards in-gaming spending, exploring how gaming motivations impact the decision-making process and what type of in-game spenders exist in this audience. They also present the up-to-date thinking on the ethics of monetising children's games, as well as design implications of the audience drivers and attitudes.
In between research, strategy and application – they discuss how we build games for children – ethically, commercially and to delight.
Takeaway:
What drives children's spending within games, and how games can be monetised ethically and effectively for this audience
How gamer motivations impact in-game spending
Parents' and children's role in gaming decision making
Design decisions that cause delight and those that frustrate children and youth