Jan Meppen
LUDINC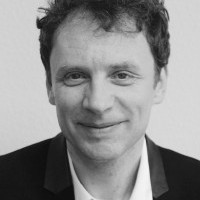 Jan is a writer and producer with a focus on games, mental health and emerging technologies. His first game, "Professor S." won the German Computer Game Award and a nomination for the European Innovative Games Award. His work has been recognised by the German government and the Ashoka Foundation. Jan studied philosophy at the University of Oxford.
Jan Meppen is speaking at the following session/s
Meditation for All
Wednesday 27th October:
16.00 - 16.45
Room 1
Mental health is a topic rarely discussed but it has now become more important than ever, especially in the games industry. In this talk, you will learn how to build practices and routines that help improve your life and stay sane in challenging situations. I will share my own experience of building a regular yoga and meditation practice whilst managing a busy game studio. I will talk about how it impacted my own life and how it helped me navigate my own project from financing through to release.
Running a business is risky and we face doubts on a daily basis. Will I get investment for my project? Will I be able to ship the game in time and will people like it?
But on a deeper level, many of us experience stress for all sorts of reasons.
Yoga and meditation can help you stay positive and productive in the face of these challenges.

I will share my own journey with you and show you examples from my asana, meditation and breathing practices. I will also give simple, practical tips on how you can build your own practice. It's a topic I am excited about and I love to share because it has worked for me and I hope it will work for you too.
Takeaway:
A personal and practical look at how to integrate small but powerful yoga and meditation practices into the busy life of a game developer.