Harvey Eagle
Microsoft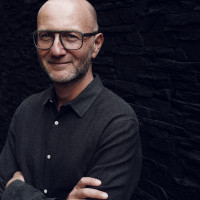 Harvey Eagle is a well-known figure in the UK industry scene. He has spent 21 years at Microsoft as part of team Xbox and was in charge of the UK Xbox business for over seven years between 2012 and 2019. He's also held marketing positions across Europe and was most recently global director for Xbox Live product marketing. He has newly been appointed Azure gaming director for the UK, with a remit to drive adoption of the Microsoft Game Stack with UK game creators. Alongside Azure, Microsoft offers numerous other tools and services to developers as part of the Microsoft Game Stack, including the likes of PlayFab, GitHub, Visual Studio and DirectX.
Prior to joining Microsoft, Eagle spent 10 years in the music business as a talent scout (A&R).
Harvey Eagle is speaking at the following session/s
Case Study: How No Man's Sky Used Azure to Share an Infinite Universe
Wednesday 27th October:
15.00 - 15.45
Room 1
Xbox veteran and Azure gaming lead Harvey Eagle is joined by Iain Brown, Server and Multiplayer Lead for Hello Games, to discuss how No Man's Sky's procedurally generated universe was shared by its players. From cross-play, in-game communication and database management, to scaling server infrastructure to cope with player demand, you'll learn more about how Azure and Azure PlayFab helped enable players to share the No Man's Sky universe.
Takeaway:
An understanding of the Microsoft Game Stack and how it can help game creators realize their vision
Learn about Azure and Azure PlayFab implementation in No Man's Sky
Find out more about Azure for game developers