Glen Gathard
Molinare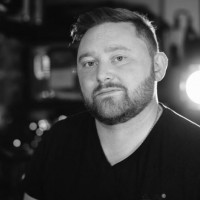 The former Head of Creative Audio at Pinewood Studios Group is a renowned sound editor, foley mixer and sound designer, with his work spanning more than 300 films, games, and television productions. In his new role at Molinare as Creative Director, he continues to test the limits of audio and explore new and innovative workflows.
Most recently Glen won a CAS for Bohemian Rhapsody, a CAS nomination for Rocketman and a Primetime Emmy nomination for Devs. His project list includes Sony, Microsoft, Netflix, HBO, Disney and Ubisoft and his credits cover Baby Driver, Wonder Woman, Bohemian Rhapsody, Harry Potter, Devs, The Witcher, Alien Isolation, The Division and Ghost of Tsushima.
Glen Gathard is speaking at the following session/s
Subtlety & Nuance: A Foley Masterclass & Live Demonstration
Thursday 28th October:
14.00 - 14.45
Room 5
The multi-award nominated Foley team from Molinare come together to discuss their work and how to 'think in Foley'. Underscoring the importance and value of bespoke foley, they will share expert insights as they demonstrate some artistic performance techniques to help you understand how to create believable, subtle and nuanced results when tackling such foundational foley areas as footsteps, cloth and equipment yourself.