Emma Russell
Jagex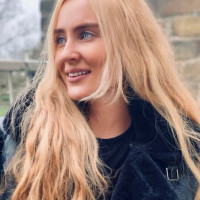 Jagex are leaders in creating deep and engaging experiences on PC and mobile, Jagex was founded in 2001 and is today one of the UK's biggest and most respected video game developers and publishers. Famed for its flagship MMOs RuneScape and Old School RuneScape, Jagex has more than 260million player accounts and is a $1bn lifetime franchise revenue. Today the RuneScape franchise exists beyond running games in live operations; our titles are living games that connect and inspire millions of players, with content and experiences both inside and outside of inexhaustible game worlds. We are expanding and extending our portfolio with fresh franchise titles, new IP and, in 2018 launched Jagex Partners, delivering third-party publishing and operational services exclusively for the living games of the future. Jagex is a great place to work where we are famous for our parties, staff events and focus on wellbeing, we employ more than 400 people and growing at our Cambridge headquarters and are continually on the hunt for talented people to work across the studio in a wide variety of roles to help the company to achieve yet another year of record growth and player satisfaction. I have over ten years' experience in HR, with my last three (and best three!) at Jagex having previously worked in media and digital marketing companies. I'm passionate about challenging our businesses to be stronger and better than ever, with a relentless focus on our people and players. Effective talent management and driving a high-performance culture through promoting the right behaviours is at the forefront of our mission. HR is not about checking through policies, procedures and process; we have so much more to offer, and this is something I'm able to achieve with the best-in-class team at Jagex! I'm experienced across the board in HR with real passion and drive for affecting continuous improvement at a speed and agility the games industry is built upon. In my role I am responsible for leading a talented HR Team to drive the People agenda, developing the strategic goals across HR the studio through HR Partnering and Learning Development as well as adding value to our business through our focus on wellbeing, employee engagement ensuring everything we do is aligned to the business values and strategies.
Emma Russell is speaking at the following session/s
Raise Your Game: How to make Equality, Diversity and Inclusion central to your games business
Tuesday 26th October:
15.00 - 15.45
Room 6
Learn how to build a more equal, inclusive and diverse workplace to boost your games business.
Takeaway:
Discover the value of equality, diversity, and inclusion to games businesses.
Learn how companies have widened their recruitment pools, retained diverse talent, and diversified the contents of their games to inspire change.
Understand how to make EDI a natural part of your company's long-term thinking to embed change for the long term.