Dom Shaw
Ukie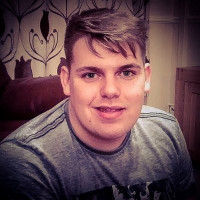 Dom Shaw is the first Equality, Diversity & Inclusion (EDI) Coordinator for the UK video games and interactive entertainment trade association, Ukie, who manages their flagship diversity initiative – the #RaiseTheGame pledge, alongside supporting efforts towards other activities and initiatives Ukie provides like the Video Games Ambassadors programme with Into Games. Dom is also an ambassador for the UK's leading autism research charity, Autistica, who strive to give autistic people the opportunity to live long, happy, healthy lives. The charity has a keen interest in the games industry due to the correlation between video games, emerging opportunities and neurodiverse individuals.
As an autistic, dyslexic and LGBTQ+ identifying individual from a single parent home, Dom has never been a stranger to the importance of diversity, inclusion and understands the struggle individuals from underrepresented backgrounds can face when trying to get a job in any industry, let alone the games industry that can be extra fierce due to the ratio of people to jobs there is. Having worked diligently to get his foot into the games industry, starting his journey when he was 16 in 2010, Dom has been energetically committed to encouraging, empowering and amplifying marginalised voices and increasing representation at all levels within the industry to ensure no one is excluded and anyone can seek opportunities on a fair playing field; similar to how he has worked hard but also been blessed with academic and professional opportunities.
Dom has been recognised for his efforts towards the industry by…
Being listed on GIBiz's Game Changers 2020 Top 100 list.
Featured in MCV DEVELOP Rising Star segment for September 2020.
Nominated for the Rising Star category for Develop: Star Awards 2021.
Being nominated and chosen as a member of the Game Awards Future Class of 2021 Cohort.
Dom Shaw is speaking at the following session/s
Raise Your Game: How to Make Equality, Diversity and Inclusion Central to Your Games Business
Wednesday 13th July:
12.00 - 12.45
Room 5
Businesses are more successful when they're equal, diverse and inclusive places to work. But how can you make EDI essential to your games business, whether you're working as a small team or in a major company?
In this session, we'll bring together people who've sought to put EDI at the heart of the way their businesses work to give practical advice on driving diversity onwards. We'll share tips on recruiting more diversely, on fostering an inclusive culture and broadening the content of games to foster a welcoming environment of all. We'll also discuss how to make change stick, including how to set targets, change processes and turn incremental improvements into long term transformation.
Takeaway:
Discover the value of equality, diversity and inclusion to games businesses
Learn how companies have widened their recruitment pools, retained diverse talent and diversified the contents of their games to inspire change
Understand how to make EDI a natural part of your company's long term thinking to embed change for the long term