Debbie Bestwick MBE
Team17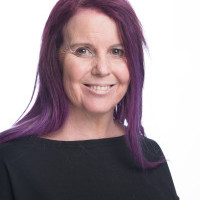 Debbie kickstarted her career in games back in the late 1980s working in independent games retail, before co-founding Team17 in 1990. Her life-long passion for games, and the people who make them, continues today as she supports developers to realise their creative vision.
Becoming CEO of Team17 in 2010, Debbie has since accelerated the company's goal of encapsulating the spirit of independent games, with the launch of the Team17 independent games label in 2014. Over the past seven years, the label has seen Team17 launch nearly 50 titles released from external development studios of all sizes, from sole developers to studios of 40-person and more, with many becoming multi-award-winning along the way including the Overcooked! franchise, Yoku's Island Express, Blasphemous, and Moving Out.
Debbie was awarded with an MBE in 2016 for her services to the video games industry.
Debbie continues to work closely with external studios and internally at Team17 as the company strives to encapsulate the spirit of independent games. She is a proactive mentor and role model for women across the games industry, and was recognised by the European Women in Games Conference in 2015 with an induction into the Hall of Fame.
Debbie Bestwick MBE is speaking at the following session/s
The Spirit of Independence: Challenges and Inspiration from Three Decades at the Top
Tuesday 26th October:
9.45 - 10.45
Room 2
After 30+ years in the games industry and with over 120 games created and launched, how do you manage the ups and downs of that journey? By signing amazing games, building franchises, transforming a business, helping build the studios of tomorrow - to taking the UK stock market by storm by quadrupling share prices within 2 years and winning entrepreneur of the year of the UK AIM stock market in 2020. And as one of the only female founders of a games listed company in the world today - by putting gaming first!