David Amor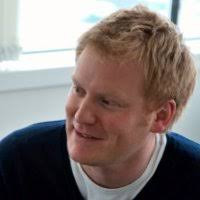 Many years at EA before founding Relentless, which worked closely with Sony to create the Buzz franchise. After some misadventures in Kinect with Microsoft he set up Delinquent in Brighton, which was sold to MAG Interactive (Ruzzle, WordBrain) in 2015. He now works with the production and marketing teams at MAG to foster new game ideas and scale games to millions.
David Amor is speaking at the following session/s
Selling Your Game Studio. Insights from the Sale of Hutch to MTG Group
Tuesday 26th October:
12.00 - 12.45
Room 2
Hutch is a London-based free-to-play studio specialising in car games on mobile including F1 Clash, Top Drives and Rebel Racing. In December 2020 it was acquired by MTG Group for an expected $375M. CEO Shaun Rutland talks to David Amor, who has his own experiences of company acquisitions, and speaks openly and honestly about the motivations behind the sale, the process of the sale itself and the changes experienced on the other side. They will offer real-world tips and war stories to help you prepare your studio for acquisition.
An understanding of the mechanics of selling a games business.
Typical deal structures when a company is acquired.
Establishing a fair outcome for the people in your team.
How to hang on during a rollercoaster of emotions.