Dave Ranyard
Dream Reality Interactive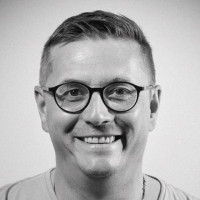 Dr Dave Ranyard, CEO Dream Reality Interactive Ltd. Company advisor Overview Ark, Virtex VR, Singer Interactive, Factor Tech.
Dave Ranyard is speaking at the following session/s
Why Does Everybody Want Flipping Metaverse?
Thursday 28th October:
16.00 - 16.45
Room 3
Metaverses are the phoenix rising from the ashes left by the global pandemic. Right now, everyone wants one from Facebook to Crypto Kings. Metaverses are popping up like magic mushrooms after a rainstorm. One key ingredient to building one is Game Dev skills. And much like the .com boom & bust of the early noughties, there will be winners and losers. Who are they, and what does it mean for Jo Indie-Dev?
This talk will outline what I have learned about this new trend, how it relates to crypto & NFTs, and where there are interesting products and opportunities for developers like us. I do not profess to be an expert, but I can share data and insight gathered from signing projects, interviews with key players & working with companies building metaverses and for the new digital world.