Dana Nightingale
Arkane Lyon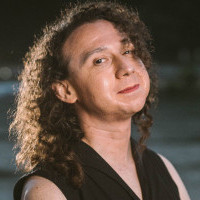 Dana (she/her) began working on the Dishonored Series as a Level Designer in 2010 after ten years of Thief modding and a Master's in Architecture. She's worked on nearly every Dishonored release, and has created several fan-favorite levels, including the Clockwork Mansion of Dishonored 2. Currently she is the Campaign Designer on "DEATHLOOP".
Dana Nightingale is speaking at the following session/s
What Great Level Design Really Takes: An Entire Studio
Wednesday 27th October:
12.00 - 12.45
Room 4
Arkane Studios is known for great level design, and Dana Nightingale is known for the level design of Dishonored 2's Clockwork Mansion, neither of which would be possible without the support of the entire studio. This talk will also highlight critical hurdles and pitfalls that can keep your project's level design from being as good as it could be.
Takeaway:
How do you organize your leadership to promote great level design and what are a level designer's key partnerships?
How do you avoid deterministic design, cope with a massive pivot, and why is markup the greatest threat to great level design?
Wait, what about documentation?