Christopher Goodyear
Many Cats Studios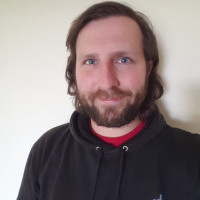 Chris Goodyear is a deaf developer and freelance producer who started his own company, Many Cats Studios, to help bridge the gap between disabled and neurodiverse people and the games industry. He is passionate about highlighting the amazing skills and talents of disabled and neurodiverse people within the industry and ensuring everyone has a platform for their voice.
Christopher Goodyear is speaking at the following session/s
Accessibility. Whose Job is it Anyways?
Tuesday 26th October:
12.00 - 12.45
Room 6
A key question for all studio at the moment - Who is responsible for accessibility? Accessibility in games is more important than ever with leading examples such as The Last of Us 2 setting a new bar of making a game as accessible as possible. But is this just the job of one person or team? Studios and teams need to understand how their role touches on accessibility responsibilities and what actions they should be doing to ensure that their game is playable by the most people at launch. Chris will share tips and insights that show accessibility does not just mean a playable game. You will leave the session with a better understanding of working with others, how you communicate with your community and players and improve your recruitment process for disabled and neurodiverse candidates.
Takeaway:
• How different roles need to work together to improve accessibility
• How accessibility impacts your games launch and sales
• Improving accessibility in different roles will promote better diversity and inclusion