Chris Olsen
Jumpship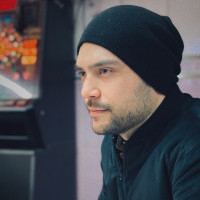 Chris Olsen is the Co-Founder and Creative Director of Jumpship, who are currently developing their debut IP "Somerville". For over a decade he worked as an Animator and Lead Previs Artist across Film, TV and Games for multiple studios including "Moving Picture Company" , "Framestore", "Animal Logic", "The Third Floor", "Double Negative", "Passion Pictures", "Ninja Theory" and more. In early 2014 he shifted focus to game development and with the help of business partner Dino Patti, took his passion project "Somerville" through pitching, funding and now in the later stages of production with a talented team at Jumpship.
Chris Olsen is speaking at the following session/s
Creativity: The Indie Way
Wednesday 27th October:
9.45 - 10.45
Room 2
Respected living room game developer Mike Bithell hosts this keynote discussion with three of the UK's most creative indie studios – White Paper Games, Spiral Circus and Jumpship Studio. Their 2021 releases were highlighted in the media coverage of E3 as some of the most imaginative and innovative indie games out today. The designers behind these games will share their creative influences and inspirations, talk through their creative process and discuss the triumphs and challenges of cultivating new IP while working from home. We'll hear how working remotely during the pandemic has affected the team's creativity and what they've done to overcome any issues, plus their thoughts on what the long-term effects of the pandemic are on how games are created in the future? Come along, bring your questions for the panel and be inspired to challenge your creative process and the way you design your games.