Cassia Curran
Curran Games Agency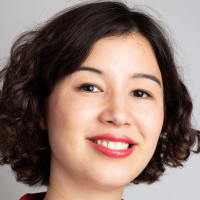 Cassia Curran is the founder of Curran Games Agency, a business consulting agency for indie game developers. She specializes in sourcing and negotiating partnerships and investment for indies, as well as providing strategic advice and market analysis. Cassia is also an advisor at WINGS Interactive, a micro-fund that invests in games made by women and people of marginalized genders. Previously, Cassia was the Head of Business Development at Jagex and worked in business development and investor relations roles at NetEase in China.
Cassia Curran is speaking at the following session/s
Basic Market Analysis: A How-To for Indies
Thursday 28th October:
12.15 - 13.00
Room 4
All too often, indie game developers spend months and years developing projects in game genres that have a poor track record of sales. Having an awareness of the market context is vital, and Cassia Curran will break down in easy-to-understand steps the basics of how to calculate, analyze and evaluate the dynamics of the market that you plan to develop for. Indies who learn this skill-set will find that the insights it leads to can help them develop robust game design and business decisions.
Takeaway:
How to make sales estimations for PC/console games
Analyze competitor games and understand market context
How to make sales projections & work out appropriate budget limits for your own game