Cait Goodale
DREST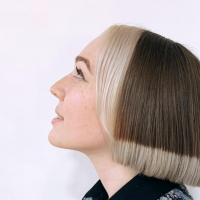 Caitlin is the Head of User Experience at DREST: the world's first luxury styling game. Her team sits between the worlds of eCommerce, luxury fashion houses, and gameplay, crafting a player experience that is simultaneously beautiful, accessible, and fun! Caitlin herself has worked across mobile games, augmented reality, and product design, from Microsoft to Minecraft's console editions, and is passionate about building inclusive teams who push the boundaries of where games and products collide.
Cait Goodale is speaking at the following session/s
The Future of Fashion in Games
Wednesday 13th July:
12.00 - 12.45
Room 3
Despite being two industries focused on creativity, new technology and playfulness, fashion and games were two worlds that, for a long time, were totally separate. This changed rapidly as we moved our lives online in the pandemic, and created a surge of interest from the fashion world in what games could mean for their brands and collections. From Balenciaga's FW/21 runway show existing within Unreal Engine, to designers partnering with Animal Crossing creators to bring their collections to life in game, the fashion industry has never been more interested in games as a medium. Many game developers are stepping into this world, through partnerships, metaverse experience design or simply through more considered approaches to the fashion in their games.
Takeaway:
Fashion and the games industry have incredible opportunities to collaborate, in ways that are both beneficial to your players and to your revenue!
Players are incredibly engaged in avatar customisation, which is becoming even more relevant in our increasingly digital world. Virtual influencers, Vtubers and trends in social media imply we are moving to a blended reality of representation. This is all the more important for GenZ & Alpha.
Digital fashion and the NFT industry are closely linked to digital representation, but their eventual use and popularity is still to be proven. The fashion and games industry have different attitudes to this- we can learn from each other!
The fashion industry are ready and willing to collaborate with your game. This can be done on a large scale (international luxury brand partnerships) or smaller scale (working with individual designers to make representative, realistic (or fantastical!) clothing with your character designs). Think about what approach could work for your project.