Andy Sesay
Streamcast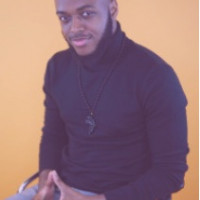 Andy is one of Streamcast's co-founders. Streamcast is made of four gaming content creators hoping to share and create an industry where Streamcast and its community belongs. Without Andy, there is no Streamcast. The idea was born out of a lack of visible black content creators from the UK. He decided that there needed to be more voices and started the platform, via podcast, to not only have a place to share thoughts and opinions but also amplify the voices of others within the gaming community. Andy has a passion for gaming and almost encyclopedic knowledge on a vast amount of games. Starting his early years on the Dreamcast, Andy noticed the lack of black characters outside of fighting games and lack of authentic characters and is something he has wanted to help address.
Andy Sesay is speaking at the following session/s
We Belong - a Look at the Industry's Lack of Diversity, Challenges and Ways to Improve it
Wednesday 27th October:
15.00 - 15.45
Room 2
The gaming industry has its positives but it has its clear problems. Diversity, or the lack of it, has come to the forefront especially after Black Lives Matter campaigns last year putting pressure on companies globally to do better. This talk will highlight three key areas:
Black content creators' issues, how to integrate black content creators into your marketing plans and the best way to find them.
The stats around black characters in gaming and how to make future characters authentic. This goes from untold stories to the design element of characters.
We'll wrap up wth talk about how to future proof employment post COVID-19, a time where extracurricular activities have taken a hit for young people.
From this talk as well as highlighting some of the issues, you will come away with new ways that you can truly embrace and champion diversity.
How to create Authentic black characters
How to locate and work with black content creators
Tips on diversifying your staff