Andrew Oliver
Panivox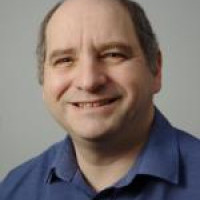 A true games industry veteran, Andrew Oliver began making games with his brother Andrew some 40 years ago. The Oliver Brothers went on to create Dizzy, one of the most famous video games characters of the 1980s, and won a Guinness World Record for 'Most Prolific 8 Bit Game Developer'. They have created over 150 games during their careers, founding Blitz Games and Radiant Worlds (sold to Rebellion) during that time. The brothers have now established Panivox, a new studio which is launching a brand new entertainment platform. The brothers also received honorary doctorates in 2008 from Coventry University (in business administration (DBA) and technology (DTech) for Philip and Andrew respectively) in recognition of their contribution to the growth of the electronic games industry both regionally and internationally and were honoured as Fellows of the Royal Society of Arts in 2010.
Andrew Oliver is speaking at the following session/s
The Evolution of the Player Interface
Tuesday 26th October:
16.00 - 16.45
Room 2
We'll take you on a journey through the different user interfaces that has been used on video games throughout the years. Praising the merits of the new possibilities the new interfaces promised us as game designers, but also discussing the downsides and difficulties each new technology has brought. Designers can learn about how an interface can change the way a game can be played and how the audience will perceive the different experiences of entertainment each interface brings. We'll look at all interfaces, whether that be the game-changing Wii-Mote, or the revolutionary but unfavoured Kinect.
Takeaway:
The User Interface has a massive impact on how to design games.
We'll look at the next big advance in User Interfaces.