Alexandre Borghi
WildMeta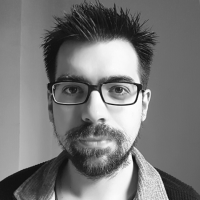 Dr Alexandre Borghi joined Wildmeta as CTO and co-founder in February 2020. Previously he was part of the Machine Learning Research team at Graphcore. He has 6 years of experience in industrial research, including 3 years working in machine learning and 3 years in high-performance software. In the past he also worked on several AAA video games. In 2018 he finished 3rd place out of 229 teams in a reinforcement learning for video games international competition organised by OpenAI. Dr Borghi holds a PhD in Computer Science from University Paris 11 (2011), an Artificial Intelligence and Decision MSc degree from University Paris 6 (2008), and a Computer Science degree from EPITA engineering school (2007) where he was part of the Research and Development Laboratory.
Alexandre Borghi is speaking at the following session/s
A practical perspective on training reinforcement learning bots.
Thursday 28th October:
14.00 - 14.45
Room 2
Reinforcement learning has recently shown impressive results on video games. This session presents a pragmatic view on training reinforcement learning based bots for modern video games and the different technical challenges that arise when developing and scaling such a system. Indeed, a lot of academic research allowed the field of reinforcement learning to reach a state where it is applicable to actual problems but very little has been studied when it comes to application at scale and the practical issues that need to be taken into consideration when developing and using a reinforcement learning system.
Takeaway:
Challenges of applying reinforcement learning to actual video games.
How to design a system suitable for real-world application?
Key takeaways from developing our own framework.