Adam Lavender
Ubisoft Leamington, Studio Production & QA Manager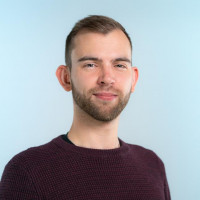 Adam Lavender is a Senior Associate Producer at Ubisoft Leamington. With a background as a music venue manager, concert promoter and tour manager, he has worked in the games industry, and at the studio, for six and a half years, first in Quality Assurance and then moving into Production. During his time within game development he has been fortunate enough to work on a number of AAA titles such as Guitar Hero Live, Call of Duty: Infinite Warfare, Call of Duty Online, The Division 1 and 2, as well as an upcoming unannounced IP. Adam has focused on different areas in that time, ranging from Features to Audio, Animation, Characters, Engine, Platform, Tools and more recently moving outside of projects into the Studio Discipline Management team. Whilst working on the unannounced IP, one of his larger focuses was release planning, which forms the basis of this talk.
Adam Lavender is speaking at the following session/s
Project Release Planning: Building an Iterative Framework
Tuesday 26th October:
17.00 - 17.45
Room 2
In this presentation, you'll be given some background covering the thought process behind the release planning of a new AAA IP. Delving into why it is necessary to create alignment and work towards a unified cadence, and how to build a framework that can be fed into and iterated upon over time. Adam will discuss kicking off development, measuring health regularly, utilising tools such as Jira, reporting, closing, and finally, going live. He will cover what worked, what didn't work, and how the processes were revised following feedback, leading to a more stable, successful framework.
Takeaway:
Knowledge of building a release framework to fit your milestones
How to foster regular deliveries and the steps involved
Different approaches to track and report on deliverables and progress, dependency tracking, and ultimately creating a package for your release