John Tennant
Sweet Justice Sound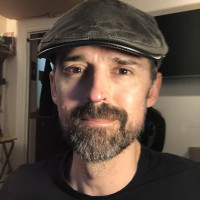 John got his first break into the games industry in 2002 doing contracts for Electronic Arts Canada working on interactive music remixing and sequencing on the wrestling classic, Def Jam: Vendetta and Def Jam: Fight for NY. After stringing together a long run of small speech editing and music remixing/sequencing contracts, John was hired full-time to work on Relic's Company of Heroes in 2006, as well as the Opposing Fronts: Company of Heroes expansion released in 2007. In 2010, John started a long-term contract with (what was to become) The Coalition Studios working with the brand-new Unreal Engine 4. A highlight of that time was Shipping Gears of War 4 and Gears 5, pioneering the first use of pre-computed acoustics technology in a shipped title. (Partnered in this endeavour with Microsoft Research, this technology is now publicly available in multiple game engines as "Project Acoustics".) In late 2020, John worked on the PS5 title Returnal focusing on technical sound design and server/client audio replication concerns. John excitedly joined the Sweet Justice Sound team in January 2021 to work on The Ascent--a true career highlight which stretched his technical chops to the brink!
John Tennant is speaking at the following session/s
The 3 Best and Worst Technical Audio Systems from The Ascent
Thursday 28th October:
15.00 - 15.45
Room 5
Take a close look at the best (and worst) UE4-based technical audio systems from The Ascent; a 4 player multi-platform, online co-op, twin-stick RPG shooter set in a lush open-world cyberpunk city. Representing the Sweet Justice Sound team, Environmental Audio Lead, Joe Thom and Senior Technical Sound Designer, John Tennant give a tour of the Unreal Engine 4 blueprint systems that pulled the audio together for this remarkably data-driven game. Covering topics like gameplay tag-based weapons logic, data-driven civilian walla, 100% customizable player foley system, Ak Component optimization schemes (ones that failed and ones that worked!), server/client replication hacks and whatever else they can fit in! It's an all-you-can-eat technical audio buffet so Joe and John invite you to bring your spoon and learn the same lessons they learned but without all the pain. See what worked and what didn't - what they found surprisingly hard and what was surprisingly easy.