Sumo Digital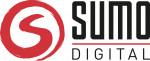 Founded in 2003, Sumo Digital is a world-class, award-winning game development studio with its headquarters in Sheffield, UK. Sumo Digital has grown from the initial 12 people to over 480 across its three UK studios (Sheffield, Nottingham, Newcastle) and its multi-discipline studio, in Pune, India.
Developing successful games across all platforms and genres, Sumo is recognised for its versatility, proprietary technology and creativity across a portfolio of games featuring titles for major publishers including Microsoft, Sony and Sega. Current titles in development include 'Crackdown 3', in collaboration with Reagent and Microsoft, 'Team Sonic Racing' for SEGA, 'Project Nova' for CCP Games and 'Dead Island 2' for Koch Media (or Deep Silver?).
2018 sees Sumo celebrate 15 years of making great games, why not join the team?
To find out more, please visit http://www.sumo-digital.com/careers
Get in touch with Sumo Digital