Serious Bros.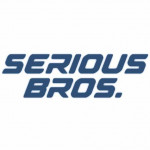 Serioud Bros. is one of the finalists in the Indie Showcase with their game Imagine Earth.
In this economic strategy game you can build global civilizations, hopefully without plunging the entire planet into a climate crisis. Imagine Earth is a relaxed building simulation that can turn into an ecological survival thriller based on your development decisions.

The game puts the player in the position of a global economic actor. He has to build and supply his colonies on distant planets with food, energy, produce and trade goods into space. Forming alliances or competing against other corporations is also part of the game. In order to preserve quality of life for his inhabitants and to avoid a climate crisis, he has to do research and development to establish a balance between growth and sustainability sooner or later.

Imagine Earth focuses on the conflict between the economic growth spiral and environmental sustainability. Corporations face all kinds of diplomatic troubles and will have to work together in a world congress at a certain point to maintain the environment as the base of their economic and social living conditions. In this sense the game thematizes business ethics and corporate power.
Get in touch with Serious Bros.