Product Madness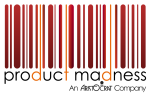 Product Madness is one of the fastest growing mobile game development studios in the world. Since our start-up days, we've tripled in size and stacked up awards for our chart-topping games such as Lightning Link and Heart of Vegas.
We follow our creative intuition focusing on quality and content to make world class games we're passionate about. We know if we love the final product, our players will too.
We hire leading talent from around the world actively seeking out those who bring something different to the table. This way we're constantly learning from each other and collaborating on unique and exciting projects.
Get in touch with Product Madness