Norwich University of the Arts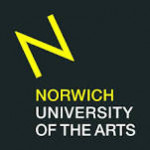 We are delighted to showcase the work of the aspiring Games Art & Design 2018 graduating class at the Expo during this year's Develop Conference.
Our course is the winner of this academic year's TIGA Best Educational Institution Award, and our stand will be exhibiting work spanning a range of game genres and design styles from concept to prototypes.
Develop is a great opportunity for students to hear from some of the biggest names in the European games industry and network with professionals from studios large and small as well as indie developers. The quality of ideas, design and execution from this year's graduates is exceptional and we're looking forward to introducing them to visitors and industry representatives at the most prestigious and energising of the games industry events.
Get in touch with Norwich University of the Arts