IGGI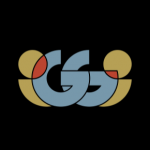 The EPSRC Centre for Doctoral Training in Intelligent Games and Game Intelligence (iGGi) is the world's largest PhD research programme aimed at games. We're based across four campuses (Queen Mary, University of London; University of York; Goldsmiths; University of Essex). Our mission is to unlock the full potential of games research to contribute to wellbeing, prosperity, and science by training the next generation of leading researchers, designers, and developers in games.
The idea of fostering dialogue between research and practice lies at iGGi's core. We currently collaborate with over 80 partners from industry and academia. If you are a games company and are interested in knowledge exchange with iGGi researchers, please get in touch - we're happy to talk you through details!
Likewise, if you think you have what it takes to do a PhD in games: iGGi will be running its last recruitment round next year and we'd love to hear from you!
Get in touch with IGGI