Dotsquares Inventive Studio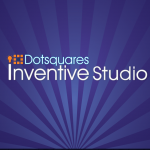 Inventive Studio has been helping clients from across the globe, to transform their concepts into engaging app games since 2002. With an in-house mobile game development team made up of some of the most talented developers in the industry, we have been able to create several blockbuster games to date.
Our game developers are both skilled and experienced in the development of 2D, 3D, and high-quality AR & VR games for both Android and iOS. We also have a separate wing of QA experts who will ensure with their practices that all the gaming apps delivered from our end are error-free and are created to the highest quality for a heightened gaming experience. Whilst our games development team is based in India, we can manage the project here in the UK. With our unique mix of onshore and offshore development, we can provide highly interactive games at a fraction of the cost.
Get in touch with Dotsquares Inventive Studio