Cloud Imperium Games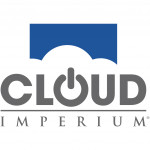 Cloud Imperium was founded in 2012 by renowned visionary game developer Chris Roberts (Wing Commander, Freelancer, Privateer), Sandi Gardiner, and Ortwin Freyermuth (Producer: Carlito's Way, Shattered, Das Boot - Director's Cut), with Erin Roberts (Starlancer, Privateer) joining the team in 2013. Operating out of five global offices, CIG is setting the standard by which other game companies will be measured, developing the world's greatest games in collaboration with our community of fans. We're currently creating Star Citizen, a record-shattering largely crowdfunded space sim, and Squadron 42, a Hollywood-caliber story-driven single-player game set in the same universe.
The largest crowdfunded project of all time, Star Citizen combines classic space sim gameplay with boundary-pushing visuals in a massively multiplayer setting. More than 2 million people from around the world have now joined the project, and they've discovered that they're more than just supporters, they are also collaborators, as the development process is publicly shared and critiqued.
Get in touch with Cloud Imperium Games