Biome Collective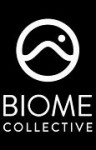 Biome Collective is one of the Indie Showcase finalists with their game The Maze.
The Maze is an audio-based narrative game that you play by walking. It transforms ANY location into a parallel universe of mystery and adventure.

Take a journey with The Traveller and discover the reality that hides just beneath your feet:

DISCOVER a rich, unfolding universe of lost souls, mysterious creatures and impossible landscapes.
EXPLORE the real world as a choose-your-own-adventure where you walk dictates the story.
UNRAVEL lore and solve puzzles to progress through all 9 levels of The Maze.
COLLECT virtual items as you go to help solve riddles or trade with in-game merchants.
EXPERIENCE your neighbourhood as you've never seen it before!
Get in touch with Biome Collective