About the Develop:Star Awards
Headline Sponsor

Bringing together the game dev community to celebrate the very best games and talent.
Taking place virtually at 5pm on Wednesday 4 November during Develop:Brighton Digital, the Develop:Star Awards 2020 recognised the very best games and talent within the industry with categories that enabled studios of every size to shine.
These awards are all about the game dev community celebrating the creative excellence of the game devs behind the best games of the previous 12 months.
The Develop:star Awards 2020 winners are:
Best Visual Art
Control - Remedy Entertainment | 505 Games

Best Game Design
Dreams - Media Molecule | Sony Interactive Entertainment

Best Audio sponsored by Dolby
Sayonara Wild Hearts - Simogo | Annapurna Interactive

Best Narrative
Control - Remedy Entertainment | 505 Games

Best QA & Localisation Provider
Testronic

Best Creative Provider
SIDE UK

Best Innovation
Dreams - Media Molecule | Sony Interactive Entertainment

Recruitment Star
Amiqus Recruitment

Diversity Star
Shay Thompson - Level Up Link Up

Best Technology Provider
Unreal Engine

Best Original IP
Control - Remedy Entertainment | 505 Games

Publishing Star
Team17

Best Mobile Game
What The Golf? – Triband

Game of the Year
Dreams - Media Molecule | Sony Interactive Entertainment

Best Micro Studio
inkle

Best Studio
Mediatonic

The Develop Star Award 2020
Todd Howard
You can view the virtual Star Awards ceremony here
Stars Schedule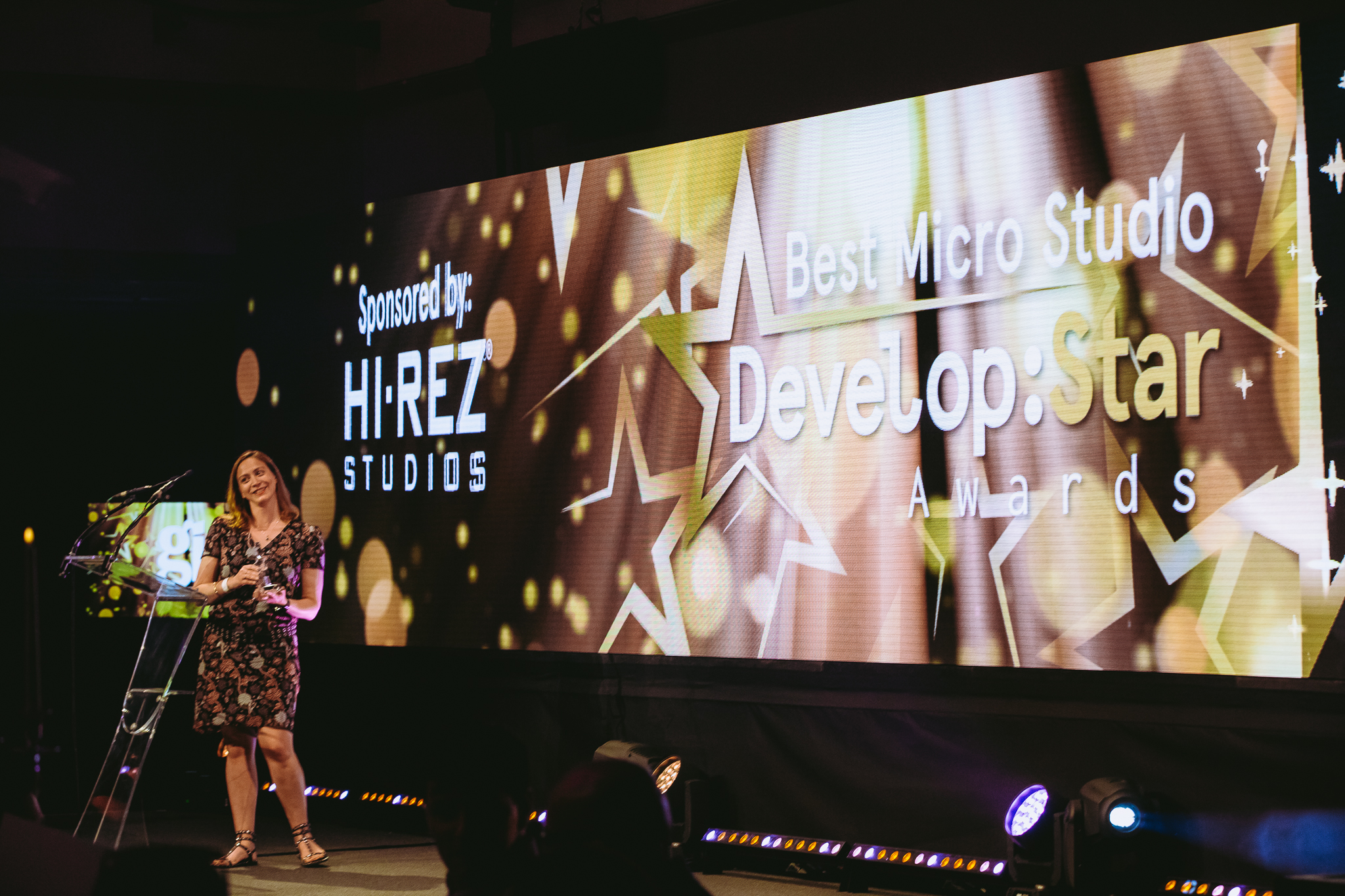 24 July - entry deadline
7 Sept - 2 Oct - judging for shortlist
6 Oct - shortlist announced and online voting for the winners opens
13 October - voting closes
4 November - winners announced at the awards ceremony
How to Enter
How it works
The qualifying period for entries is from 1 April 2019 – 29 May 2020.
Entry to the Develop:Star Awards is open to any companies working in the game dev industry with teams based in the UK, or Europe if they have a strong connection to the UK (e.g. a UK-based publisher or strong UK sales).
You can enter yourself or your own organisation, or you can nominate a third party.
Entries must be submitted via our online entry form. Any entries submitted via any other medium will not be considered.
When reviewing entries for the shortlist, judges will only use the information provided by you on the submission form within the deadline period.
To give yourself or whoever you are nominating the best possible chance, please follow our criteria instructions on the form carefully and provide your information exactly as requested – this will help provide the judges with entries of a consistent standard and make it a fairer judging process.
Entry for the Develop:Star Awards closes on Friday 24 July 2020.
Shortlist selection
All entries will be evaluated by panels of games industry professionals appointed by the Develop: Star Awards team. The judging panel for each awards category will review entries and select a shortlist of 5 finalists for that award.
The shortlisted entries will be announced on 6 October 2020.
Selection of the winners
The Develop:Star Awards are all about game devs recognising the achievements of other game devs. So winners will be independently selected by the game dev community – anyone who has attended Develop:Brighton in the last three years or had registered for this year's event will be able to vote online for their favourite finalists.
Voting will take place from 6 to 13 October 2020.
Winners will be announced at the Develop:Star Awards ceremony on the 4 November 2020.
View the Develop:Star Awards terms and conditions here
Award Categories
Develop:Star Awards Ceremony
The Develop:Star Awards winners were announced in a virtual ceremony at 5pm on Wednesday 4 November.
Develop:Star Award
This special award will be selected by the Develop:Brighton team to honour an extraordinary game developer for outstanding achievement and contribution to the industry.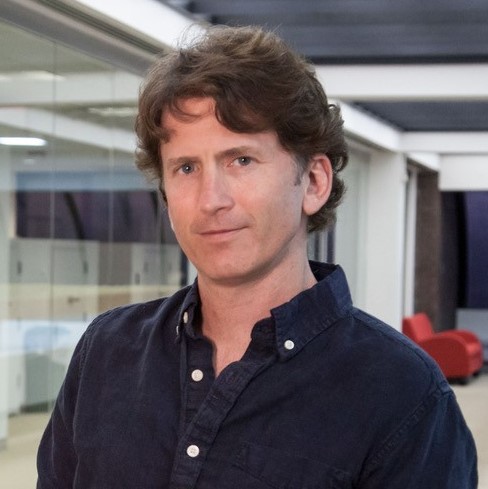 The 2020 Develop:Star was Todd Howard from Bethesda.
For anything else please get in touch...
The Develop:Brighton team is here to help, so if you've got any questions or queries about anything please get in touch.
You can reach us by phone or email:
E: hello@tandemevents.co.uk
T: +44 (0)20 3927 6440