Tom Winbow
Ralph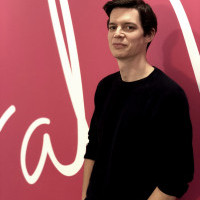 Tom works with businesses to develop their brand, marketing and commercial strategies; with proven expertise planning and implementing social, content, advertising and innovation campaigns for global brands. He's currently Managing Director at Ralph, a BAFTA-winning creative company who make exciting content and campaigns for Netflix, Amazon, Sony, Square Enix, Curve Digital and many more.
Tom Winbow is speaking at the following session/s
Is it Time to Turn Video Games Marketing Upside Down?
In the subscriptions economy, video games marketing needs to focus on building brands and retaining 'customers', not just selling product. 'Stand-out' is already the biggest challenge for anyone providing content for TV and movie subscription services. Creating a great movie or TV series, recruiting top talent and getting it signed to one of the big platforms is just the start. Grabbing eyeballs and keeping them is what's tough. In this talk, we'll examine what works for the likes of Netflix and Amazon and how those techniques can be harnessed by games developers and publishers across mobile, console and PC platforms, encompassing how to build up a brand, engage with audiences – and then, crucially, keep them.
Takeaway:
How the need to engage with consumers in new and creative ways drives everything Netflix & Amazon do, and what that means for games promotion & audience retention
How developers and publishers can gamify their social media activity to engage audiences
How the creation of immersive experiences outside of a game via social media can keep fans hungry for the next instalment
How the 'surprise & delight' tactic of being led by your audience and their emotions will create reactions that resonate beyond a game's initial release window