Ting Zhang
Crawfish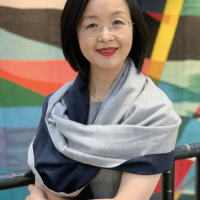 Ting Zhang has 25+ years experience of UK - China business, trade and investment. She has advised hi-tech SMEs, FTSE100 corporates, UK universities as well as government agencies, VC Funds in Europe, and financial institutions in Wall Street. She has also been engaged by Chinese tech companies to help expand into the UK / Europe.
In 2017, Ting launched Crayfish.io, the first online platform dedicated to enabling better engagement with China, and in September 2019 she went on to launch Crayfish Accelerator, a fully funded programme helping ambitious UK tech startups to get China-ready.
Ting Zhang is speaking at the following session/s
5 Things You Should Know Before You Start Up in China
The growing gaming industry in China is currently worth 4.5 billion euros and accounts for 24% of the global market. Doing business with such a large market and rich economy is an exciting and attractive prospect for every gaming company in the West.
However, there are a lot of considerations to factor in and a different set of rules that one must follow to be able to have smooth operations in China. For example, how do you protect your IP? Do you need a partner to enter China? Where do you set up your business?
In this seminar, Ting will talk about the 5 most important things that you need to know before you even go out and start up your business in China.
Takeaway:
China's gaming market – overview and latest development
Set up your China strategy
Find the right partner to work with
Adjusting to the Chinese market: localisation
Importance of protecting your IP