Tara Voelker
Microsoft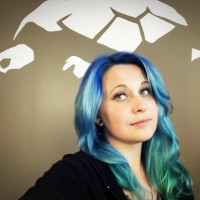 Tara is passionate accessibility advocate, having served as the IGDA Game Accessibility chairperson, during which time she co-authored a White House policy briefing and established accessibility guidelines with Film Victoria. She is currently the accessibility champ for Mixer, the Xbox Gaming and Disability Community Lead as part of the Gaming for Everyone program, and Co-Director of #GAConf, the world's first conference dedicated to game accessibility.
Tara Voelker is speaking at the following session/s
Accessible Design through Inclusive Design Sprints
At Gaming at Microsoft, inclusive design sprints have been utilized to connect developers with a variety of gamers to drive a more inclusive and accessible product. In this session, Tara will recap the history of the inclusive designs sprints within Gaming at Microsoft, the impacts they have had on their titles, and detailed information on how to run your own effectively and efficiently so you can replicate the process to have your own successes.
Takeaway:
The history of inclusive design sprints and how they evolved to better suit gaming and gaming schedules
The lay out the Microsoft has been using and adapting with their own teams for running the sprints
How-tos and pointers from everything to selecting your subject matter experts to when to book lunch