Tamara Tirják
Frontier Developments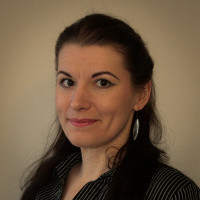 Tamara Tirják is the Senior Localisation Manager of Frontier Developments, a self-publishing video game developer based in Cambridge, UK. She is responsible for coordinating all localisation-related activities across the organisation, focusing on establishing reproducible, automated processes in order to streamline translation efforts and support the company's international presence. Tamara's previous experience includes working as an in-house linguist, project manager, translation tool support engineer and technical trainer for various leading language service providers. She is a certified memoQ trainer and a qualified English-Hungarian translator and interpreter, and holds an MSc degree in Technology Management.
Tamara Tirják is speaking at the following session/s
Pick Your Targets Well and Hit That Bullseye!
Monday 2nd November:
11.00 - 11.30
A global launch to today's digital and multilingual marketplace can be a tall order for any game studio. How to choose in which languages/regions to localise your product? What to take into account in order to make smart decisions? How to evaluate those decisions after launch? Answering these questions is the key to increase the return on you localisation investment and set games up for global success.
Takeaway:
You will understand the importance of localisation decisions
You will receive a list of points to consider when deciding on the localisation scope of your game to be released
You will receive a list of metrics to monitor after the game has launched