Stevie Ward
Future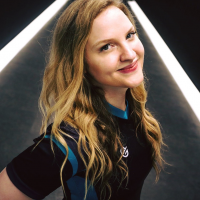 13 years experience in community, marketing and public relations helping brands like CCP's Eve Online + EVE Valkyrie, Activision's Guitar Hero Live and Multiplay's Insomnia Gaming Festival. I am currently a CM of Future Publishing for PC Gamer, Live Science and Space.com, ambassador at SpecialEffect and a community developer for Women Making Games North East.
Stevie Ward is speaking at the following session/s
Building Communities That Last. From Scratch.
Wednesday 4th November:
15.00 - 15.30
The world of community management has changed. Now not only do most studios need one, they need one that can build from nothing - which can be the key difference in pay grade, experience and in some cases value for money. Community Development Veteran Stevie Ward talks through some key theories in Community Development and how you can specialise in growing them from nothing, making them strong, and building them to last.
Takeaway:
How to find your community
How to get them talking to your brand
How to get them talking to each other