Snutt Treptow
Coffee Stain Studios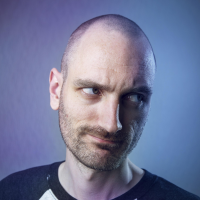 Snutt Treptow is a Programmer and Community Manager at Coffee Stain Studios. He started out as a photographer and somehow ended up as a game developer. Has released games on everything from Playstation 4 to Commodore 64. Has also worn the producer hat. Doctors hate him - makes games just using this one dumb trick! You won't believe what happens next.
Snutt Treptow is speaking at the following session/s
Optimizing all-the-thing in Satisfactory
Satisfactory is a first-person open-world factory building game with a dash of exploration and combat built using the Unreal Engine. To ensure a game with nearly endless scalability will run on a wide range of hardware requires a great deal of optimization techniques.
Takeaway:
Optimization techniques
Troubleshooting performance issues
Optimization patterns found in open world games