Shayleen Hulbert
Freelance Artist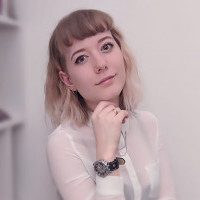 Shayleen is a 3D character artist in the UK with over 4+ years experience working in games. She has worked on a variety of projects from AAA to Mobile titles such as The Trail, Heroes of the Storm and Spyro Reignited, Borderland 3 and newly announced Last Stop by Variable State. Shayleen specialises in stylised character sculpting, modelling, PBR texturing pipelines and has worked in a large range of aesthetics with extensive experience in high to low modelling pipelines for games.
Shayleen Hulbert is speaking at the following session/s
What the Concept Art Doesn't Tell You: Adding depth and believability to your characters
Wednesday 4th November:
12.00 - 12.30
Making your work look dynamic but believable is always tricky problem to solve when creating characters for games. They need to be cohesive within their own world, but also relatable to the player so that they can build a meaningful connection with them. In this talk, we will be discussing various tips, practices and sources for taking your model beyond their concept art by developing our fundamental knowledge of garment creation, pattern, visual depth and power, branding and more.
Takeaway:
A further understanding of the deeper fundamentals when creating/designing characters for games
Practical theory on how to use colour to add depth to the visuals of a character
How to apply them effectively for a cohesive powerful look