Rosalie Wilson
Creative Assembly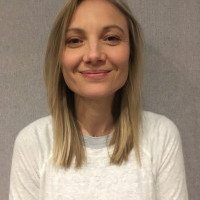 Rosalie is the Dialogue Lead, managing the Dialogue Team at Creative Assembly working across all Total War releases including the Warhammer fantasy titles. She has been recording actors and working in audio for over 17 years in both Post Production and Games having begun her career working in Radio Drama, Animation and Television Documentary and Comedy. She has recorded and mixed a wide variety of content for clients including BBC, ITV, Channel 4, Discovery, Tiger Aspect, MTV, Disney, Sky and FIVE. While at Creative Assembly she has engineered and directed hundreds of voice sessions and created voice design assets for many of the Warhammer characters, and is heavily involved in the dialogue system design for the games.
Rosalie Wilson is speaking at the following session/s
Dialogue Performance and Design for Creatures, Monsters and Demons
Respected UK-based developer Creative Assembly retains a seven-strong team to handle casting, recording, directing and post-production of voice talent. In this session, the team lead and one of the senior engineers will outline their processes for getting creatively inspired dialogue into noted title Total War: Warhammer. They will discuss the use of game design mechanics, performance characterization and audio processing techniques to create the voices required whilst remaining true to Warhammer lore, and forging a distinct identity for each faction – plus maintaining variety and individual identity within a faction where there are multiple characters of the same type. Using real-world case studies, they will talk through the full pipeline from initial design ideas to collaboration with the design team, and R&D, casting, recording, post production and implementation.
Insights into leading developer Creative Assembly's dialogue process and pipeline.
Techniques to achieve fantastic vocalization and character speech results for non-humanoid game characters.
Practical approaches to delivering variety and individual identity within creature/monster/demon factions.