Richard Burnham
Lee and Thompson LLP/Aura Games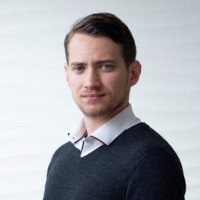 Richard (AKA The Indie Lawyer) is an associate in the firm's Digital & Technology Group where he advises on a range of corporate and commercial matters, specialising in video game production and licencing. He is keen to promote indie developer's awareness of the legal requirements required when developing games and presents a YouTube series - www.theindielawyer.co.uk. He provides advice in relation to development agreements, intellectual property licensing and infringement, publishing agreements and matters concerning data protection. Richard brings direct insight into the practical and legal challenges posing today's game developers, drawn from his role outside of Lee & Thompson as an independent video game developer at Aura Games Limited. This first-hand experience affords Richard's personal, empathetic and thorough approach to advising clients on their legal needs.
Richard Burnham is speaking at the following session/s
Crash Course In Video Game Law
Whilst making games is fun, the legal side of game development tends to be less so. Despite being a crucial part of the development process, many smaller developers do not have a clear understanding of the law surrounding game development and rarely have the budget to instruct lawyers (particularly where they are a newer studio). This can cause serious issues for developers when it comes to securing investment or publishing agreements later down the line, often resulting in their intellectual property being transferred to another party or losing major rights in relation to their companies. The Indie Lawyer is the persona of Richard Burnham, a video game lawyer from Lee and Thompson LLP in London and a game developer at Aura Games Limited who is extremely passionate about educating indie developers about how best to protect their interests. This Crash Course In Video Game Law extends his YouTube series and is designed to give developers key points to keep in the back of their mind when developing their games in order to protect their legal interests from the get go.
Takeaway:
Legal knowledge
Steps required to protect their games/intellectual property
How to structure their game studios legally