Reece Banbury
Bossa Studios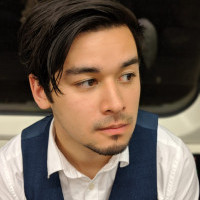 Reece is a Gameplay Programmer at Bossa Studios, BAFTA award winners and developers of I Am Bread and Surgeon Simulator. Last year Reece and the Bossa prototyping team developed 15 prototypes in seven months - including I Am Fish and Pigeon Simulator. Previously Reece worked at Focal Point VR and 22 Cans.
Reece Banbury is speaking at the following session/s
Rapid Prototyping for Public Release
Every game starts as an idea, but not every idea will make a good game. So, how do you test your idea? And how do you test it fast? This talk will reveal the prototyping process at Bossa Studios, taking game jams ideas like Pigeon Simulator and I Am Fish through to prototypes in the hands of players worldwide. We will explain methods to achieve more with a small team and where to focus your energy so you can get the right feedback from your audience.


Takeway:
How to rapidly turn your ideas into releasable prototypes.
How to prototype more efficiently, spend your time where it matters.
How to build prototypes for optimal audience feedback.