Peter Field
Media Molecule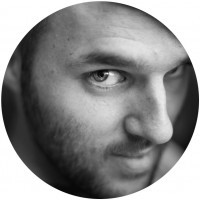 Peter is a game designer at Media Molecule, the studio behind Little Big Planet and the recently released Dreams. He has been part of the team building Dreams for over 6 years and has been involved in a variety of areas of the project from designing the creation tools, to building playable content and systems that encourage the player to create their own games too. Peter has been making games professionally for over a decade and has previously worked at Naughty Dog on the Uncharted series and The Last of Us. He is very passionate education and getting people creating that might otherwise have passed it by.
Peter Field is speaking at the following session/s
Spatial communication in level design. How your level communicates ideas to a player and how to take control of what it is saying.
Wednesday 4th November:
13.00 - 13.30
20 level design techniques that communicate ideas to your players. Every decision you make when building your level will tell the player something. From locked doors and broken drain pipes to a fallen tree or a rocky outcrop lodged into the side of a hill. These all form a dialogue that the player has with the level as they play, and if used in the right way can lead the player through a space in the exact way that you intended. This talk breaks down an example level and highlights 20 level design techniques that help you take control of what your level is communicating to the player.
Takeaway:
How to make key moments more impactful
How to use spatial design to create tone and atmosphere
How to use create more visually interesting spaces