Nicolette Stewart
Crytek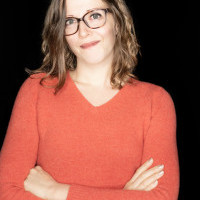 Nicolette Stewart is a writer, editor, and narrative designer based in Frankfurt, Germany. She took her BA in English Literature and traded the USA for Germany, where she spent over a decade working as a travel writer and editor before moving into video game writing in 2016. As Brand and Game Narrative Designer at Crytek, she currently writes brand texts, lore, and music for Hunt: Showdown.
Nicolette Stewart is speaking at the following session/s
Lore, Community, and Communication: Narrative Design in Early Access
What does an Early Access release mean for the development of your game's narrative design? How can you maintain a consistent cannon when you are still writing and editing the game's story post-release? Hunt: Showdown's Early Access release introduced a range of narrative opportunities and challenges that have caused us to radically re-approach our own conceptions of game narrative and lore. First and foremost amongst these, ongoing community interaction and its influence on our approach and practices. Hunt: Showdown is a hard core, competitive, multi-player shooter, with a community-oriented development philosophy that has drastically affected our creative process. Technologies such as Discord allow relatively unmediated, direct communication with the community. How do you foster an ongoing sense of mystery against the backdrop of perpetual Q&A? How do you nurture and satisfy hungry consumers of your project, while also ensuring that each morsel is enough to keep them wanting more? In this talk, we will answer some of these questions, providing examples from our experiences throughout the pre- and post-Early Access development process of Crytek's Hunt: Showdown, examining the production constraints of narrative in community-oriented development, and sharing our insights into what "lore" means to a consumer, what they expect from it, and how it can be delivered to satisfaction.
Takeaway:
How to build a work pipeline that supports an Early Access approach
How to cope with releasing a WIP to the public
How to communicate with your player community about lore and - more importantly - changes to lore