Niall Taylor
Draw & Code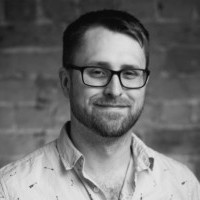 Niall is a Game Designer, Creative Producer and Cat Dad specialising in innovative and experimental game mechanics. His games have been played by some of the biggest influencers of all time, racking up millions of views. He is currently leading an award winning R&D team, with a focus on inventing new ways to play and interact with video games.
Niall Taylor is speaking at the following session/s
Designing Games for Influencers (and Why that Might Not be the Best Idea)
Unbelievable exposure, countless eyes on your product and skyrocketing sales - whether on YouTube or Twitch, getting your game into the hands of the biggest names in the influencer and streaming ecosystem remains the holy grail for many game developers, especially those without the clout of a massive marketing budget. But does it ever really work out that way? In this frank and honest case study, Niall - who has had millions of views across multiple titles after coverage from some of the biggest influencers in the industry - lays bare the reality of that coveted situation, sharing stories, sales figures and screenshots of really mean comments. From the design decisions that helped put his games in the spotlight, to the wildly unexpected financial outcomes, attendees will learn what happens when the dust settles and for some reason you're *still* not a millionaire.
Takeaway:
Attendees will learn
What elements of your game's design and marketing will appeal most to streamers and influencers, and how to capitalise on that.
The reality of what achieving "influencer success" means for your game financially and otherwise.
Understanding of what customer conversion is, and why it may mean you're targeting the wrong people.
The mental health toll that "influencer success" can have, and the effect on your game. Positive and practical ways your game can target influencers, rather than hoping for a big break.