Mitchell Smallman
Netspeak Games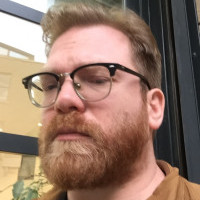 10 year F2P and mobile veteran, involved in early prototyping at Rovio, Next Games, Space Ape and now Netspeak Games.
Mitchell Smallman is speaking at the following session/s
Ten Things To Do Before You Even Start Working On A New Game
Tuesday 3rd November:
15.00 - 15.30
In early prototyping, it's incredibly easy to make decisions that will hurt your design or success further on down the line. Is there a audience? Is there room for me in that market? Will there be people interested in this game by the time it's released? In today's market, picking the right game to make is everything. This talk will give you the tools to go ahead with your new project in confidence... or kill it before it does any damage!
Takeaway:
Stronger kill/greenlight criteria for new games
Skills for practical, data driven audience research
Potential market sizing excercises
Company and game alignment methods