Melissa Phillips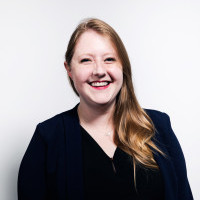 Mel Phillips previously worked for BAFTA - developing their Games Programme focusing on the BAFTA Young Game Designers Competition, launching the BAFTA Crew Games Programme and producing large scale events for BAFTA Members across the UK.
In 2019 Mel was named one of the '100 Most Influential Women Working in Games' (Gi. Biz) and was one of ten people awarded for her 'Services to Games' by the H100 Club. Previously, she has been nominated for collaboration in the 'Future Stars of Tech' Awards (2018), 'Digital Leader of the Year' (2018) and was nominated for 'Games Campaigner of Year' at the MCV Women in Game Awards (2018) as well as securing a place on the Gi.Biz 100 Future Talent of the Games Industry List.
Melissa Phillips is speaking at the following session/s
Responsibility in Games
With a huge amount of media, government and educational attention focusing on the games industry, who is responsible for how these messages reach mainstream discussion? What is your responsibility within the games industry and how can we work together across the different stages of development to create more positive messaging surrounding games? What does the future of the games industry look like and what do we want to see going forwards?
Takeaway:
What responsibility do you hold for the future of the games industry?
How can we work together to ensure more positive messages and connections are made when talking about games?
What changes need to take place for this to happen?